Through the Workit Health app we can help you to stop smoking with the support from our experts.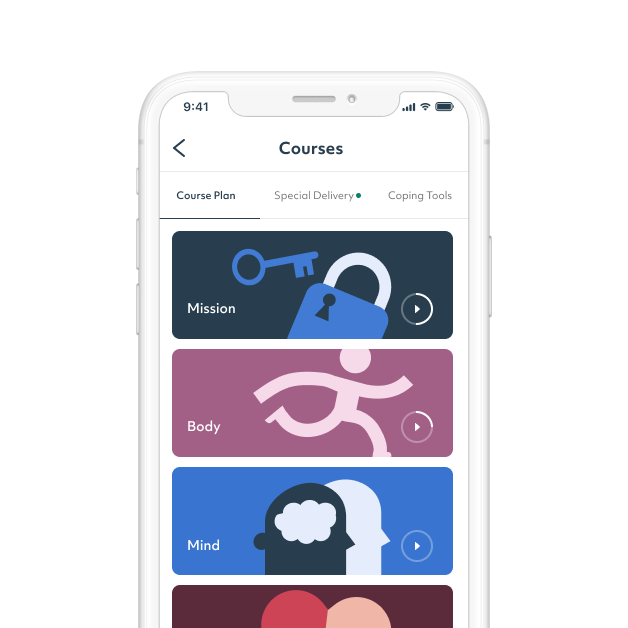 The best way to quit smoking
The Workit Health app brings the latest science around quitting nicotine to your phone. Trust our experts to guide your journey to quit smoking.
Frequently Asked Questions
Research shows that counseling support and setting a quit date can help to quit smoking. The Workit Health app gives you access to expert support when cravings hit, directly from your phone. Nicotine replacement therapies, like nicotine gum, can help you double your chances of quitting successfully.
Smoking cessation programs include behavioral support like chat or phone calls with a counselor, strategies to manage cravings, and therapeutic activities to help you reach your goals. At Workit Health, our app offers therapeutic courses to help you manage cravings and messaging with an expert to support you during the process.
An evaluation of the research isn't clear on whether you should quit smoking cold turkey or taper your cigarette use gradually. If you do decide to quit cold turkey, it's important to prepare for nicotine withdrawal and cravings.