Workit Health's program offers accessible, on-demand online care for opioid addiction. We recently caught up with Samantha Keeler, a recovery coach in Ann Arbor, Michigan, to get to know her better.
What got you interested in the field of social work, and addiction care specifically?
I have always had a passion for helping people and encouraging people to do what is right for them. I love setting goals and coming up with ways for people to help achieve those goals. Addiction and behaviors that lead people to be at risk for addiction is something that I have learned I am very interested in. Our brains are trained to seek out things that feel good-even when the long-term impacts are not great. By working with people to push towards long-term goals-we get to rewire the way our brains function and I think the science of this is FASCINATING!
What is the most surprising thing you've learned about addiction since working in the field?
How resilient our bodies are physically and mentally. I also love to see when we work on things outside of just addictive behaviors how it has an impact on overall health which leads to less addictive behaviors. It is a great cycle!
Programs like Workit Health are changing the options getting help by offering web and phone-based digital addiction care. What should people know when preparing for virtual counseling?
This is a great question! A lot of people express concern that it might not feel personal. Here at Workit, we have real people surrounding and supporting each client! For our programs that have counseling sessions available, you get to choose your platform: phone, video, or chat messages. Some people find video to be helpful while others appreciate the anonymity of the chat messages. Understand that because your coach is a real human being-sometimes responses may be delayed if it is after hours. With Workit you are able to access courses and messaging 24/7. This is a great way to learn skills and process things at the moment of discomfort. From there-your coach will ALWAYS respond to you. You and your coach can talk about what worked and what did not work for you when coping through a difficult time and set goals for next time. Life has a great way of throwing us curve balls and your coach can help you set up your toolbox to be ready for a home run!
As someone in recovery, I know it was really hard for me to feel comfortable talking to my counselors. What advice do you have for people who feel shame around their issues or find it hard to open up to a stranger?
Kali, you are not alone in this struggle. Unfortunately our society can be very unforgiving and many people have been hurt by people that they have trusted-including other healthcare professionals. My first "step" to offer would be to start small. It is okay to feel out and introduce yourself to your care teams first before diving right in if you are not quite ready. A good professional should be understanding of this and want to get to know the real, whole, you as well as the things you struggle with. The second thing you can do is to ensure your privacy. Knowing your rights when seeking medical and mental health care is so important to be actively involved in your care. At Workit, we take confidentiality very seriously-as you should be able to decide when/if you involve others in your recovery journey. This is where HIPAA laws are there to protect you. Finally, with Workit, you have the option to engage in whatever way you are most comfortable. If you want to start out with a chat session over text and see how it goes-that is okay! If you want to do a video or phone call to meet your coach, that works too. Our program is here to help you with whatever you need. We also choose our coaches carefully. Many coaches at Workit have struggled with addictive behavior or have supported someone close to them that has. Not only are we here with you to help you reach your individual goals, our Workit coaches are invested in the communities we work with to break down barriers that promote shame and stigma.
You and I are both big readers. Are there any books you recommend to your clients or suggest that people read on recovery or meeting their goals in life? 
Oh, for sure! We are actually in the middle of a reading challenge right now! I will often recommend books to our members. Sometimes, I will even do a couple of chapter summaries as I learn right along with everyone! The book we are reading is called: "Rewire Your Brain: Think Your Way to a Better Life" by John B. Arden. The first chapter plays to my nerdy side and talks a lot about brain chemistry. In the following chapters, he helps us understand how our behaviors can adjust these chemicals and how we can influence them. He gives us real-life examples and concrete steps to take to rewire our brains.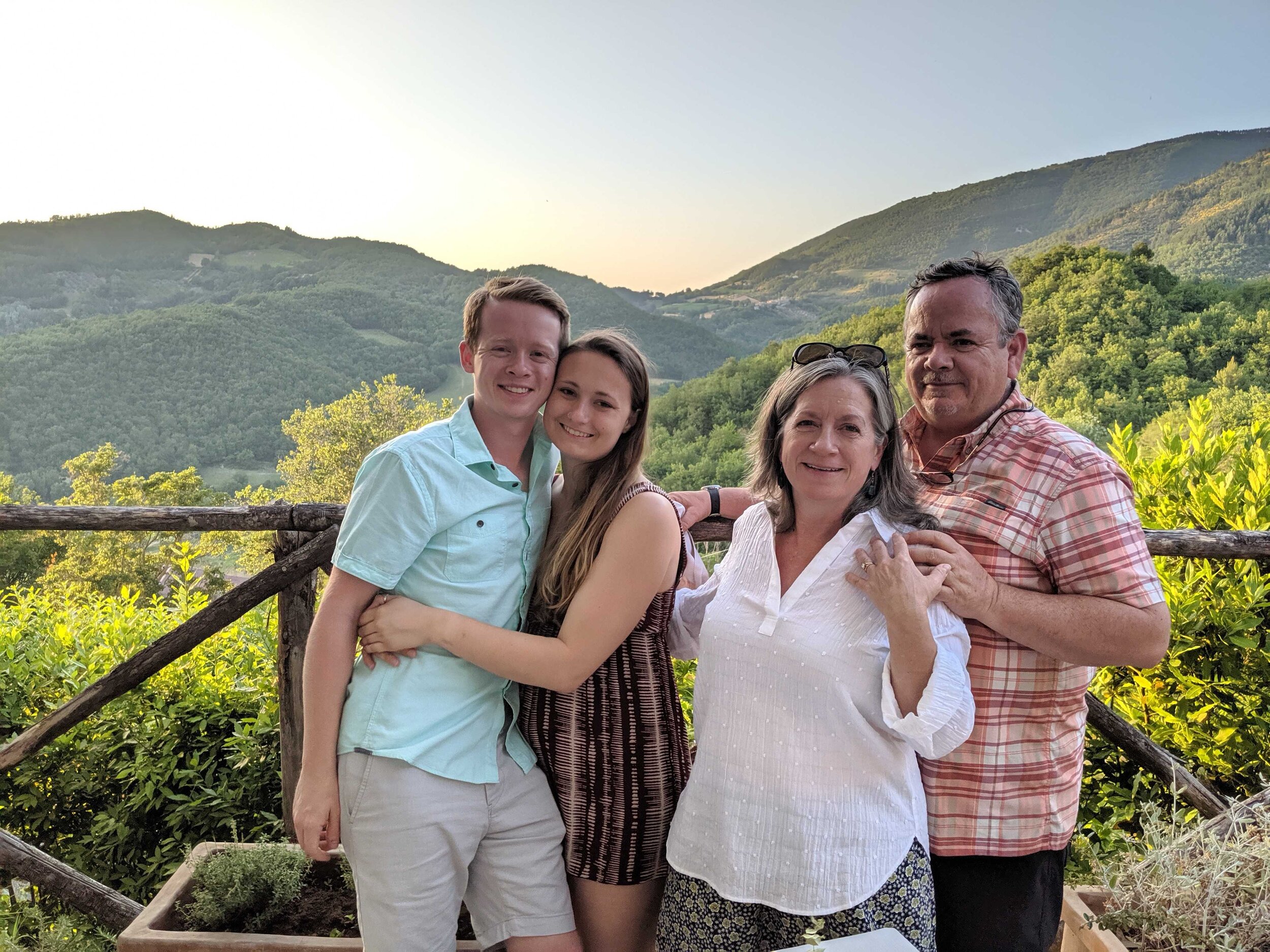 You spend a lot of time supporting other people. What are your favorite ways to take care of yourself?
I try to practice the same advice I give our members. I take time away from communication through tech at times. I turn off my phone (including notifications from social media) and spend time with my partner, friends, or alone. I enjoy reading, doing art, and playing games. I also love a good Netflix session! My partner and I take time each evening to check in with each other over dinner. We find the daily tasks to do together as a way to spend time together while also being productive. This helps me to stay motivated as well as fosters our relationship. Lastly, I try my best to make sure I am setting my body up for success by eating healthy (most of the time) and being active.